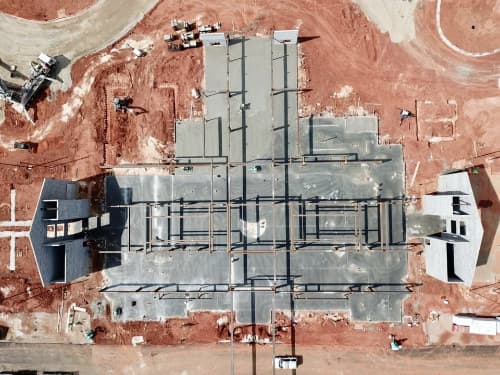 Chapin Concrete Contractors' roots date back to January of 2000 when Evans, Georgia based Ashmore Concrete Contractors began providing concrete construction services to the Columbia, South Carolina market. After 12 years of construction operations in Columbia, Ashmore decided to narrow its focus to concrete pumping services across the markets it serviced. In September of 2012, Charlie Marra, Vice President / Columbia, SC Division Manager of Ashmore, formed Chapin Concrete Contractors, Inc. Ashmore's entire Columbia, SC division staff made the move to Chapin with Charlie.
Since 2012, Chapin Concrete, a South Carolina Licensed BD-5 Unlimited General Contractor, has experienced significant growth, expanding its operations throughout the entire state of South Carolina. We provide a wide range of services in the concrete construction industry for commercial, industrial, and residential clients. Our goal is to provide quality work, unmatched service, and 100% customer satisfaction on every project.
Our staff is the core of our organization. CCCI's Management Team has over 100 years of combined professional experience in the concrete construction industry. Our field staff includes highly trained, well equipped superintendents and craft that closely monitor details of every project.
Chapin has made safety a top priority. We currently carry a .75 EMR rating from NCCI. We continually monitor safety on all our projects and empower our employees to look out for each other, Our primary goal is to provide a safe work environment with zero incidents.
We would love to hear from you! Feel free to reach out to us through our contact page concerning your next Project.
Sincerely,
Charlie Marra, President